Lembang City in West Bandung Regency, West Java Province - Indonesia
---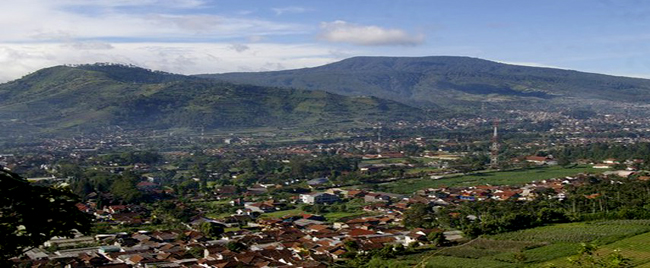 West Province is the home of the capital of Indonesia and other famous cities, which are worth to visit. For instance, there is Lembang City located in West Bandung Regency, Indonesia. It is actually one of the Sub-Districts of such region and offers various types of attractions to tourists. Visitors have many options for things to do including natural tourism, culture tour, etc. Due to such tourism variety, in fact, it takes months to visit all of those attractions. This explains why travelers often come back to Lembang to enjoy different allures during holidays in Indonesia. Even the city is perfect for a family recreation, too.
The Nuance
Lembang City resides about 1300 – 2000 meters above the sea level, so it offers chilly atmosphere to everyone. The highest point is definitely the peak of famous Tangkuban Perahu Mountain, which also becomes the most renowned tourist attraction of the region. As for the people who live in Lembang, most of them work as a farmer and merchant. The city is also famous for its husbandry and farming research. This explains why tourists have many reasons to come here and would never feel bored at all.
Exploring Lembang City
In Lembang City, tourists can enjoy many types of activities depending on their preference. For those who love adventure, for instance, there is Tangkuban Perahu Mountain Indonesia. Other references include Maribaya Waterfall, Jaya Giri Forest, etc. Even the option is considered unlimited, so it would take months to explore them all. In order to get a complete list of natural attractions in Lembang, though, people can take advantage of a tour agent. The service would provide helpful information regarding the suitable spot to spend the holiday, considering the location, budget, and purposes.
The next allure of Lembang City is definitely the local culture. Visitors can watch several traditional dances during the visit, as well. One of them is called Dayang Sumbi Dance, which is a short and beautiful performance done by both men and women. The thing is that the dance is considered rare. In this case, make sure to get information regarding the schedule of the performance beforehand. It helps you to prevent disappointment later.
Another reason to visit Lembang City is the culinary. Many types of foods and snacks are available for tourists to try. These include Lembang Tofu, grilled sticky rice, Colenak, Mamboo ice, etc. Thus, do not forget to enjoy them all when visiting Lembang. It is easy to find them, after all. Not to mention the price is relatively cheap (especially for those who are good at bargaining).
Nearby Attractions
Bosscha Observatory
Floating Market
De'Ranch
Milk Farm House
Maribaya Waterfall
How to Get There
For those coming from Bandung City of Indonesia, they can take Ir. H. Djuanda and Dago Giri Street to get to Lembang City, Indonesia. The distance is 17 km, so it takes less than an hour to arrive at such beautiful region. Make sure to use a comfortable vehicle, though.
Where to Stay
Sandalwood Boutique Hotel
Grand Hani Hotel
Chyntia Garden Hotel
Grand Paradise Hotel
Venetys Villa

Latest News
In the Journal of Nature (a scientific journal of high repute), Mounce et al (2017) revealed, widely that Botanical Gardens around the world have collected at least 105,634 species or equivalent to 30% of all known plant diversity worldwide. However, it was also disclosed that there are an estimated 75% of species that have not been conserved in the tropics. Therefore, the Bogor Botanical Gardens which incidentally located in the tropics and are included in the oldest botanical gardens in Southeast Asia, must be able to answer the conservation challenges…
---
The Bogor Botanical Gardens are the only natural destination in the middle of Bogor city with 87 hectares area. The transportation support capacity is very adequate to access this tourist location. Easy toll access and public transportation access are widely available, which are added values ??for the existence of this tourist location. The existence of the Bogor Botanical Gardens itself cannot be separated from the historical value of the existence of the Dutch in the colonial period, where it is known that the Bogor Botanical Gardens was founded by the…
---
Ranca Upas is one of the tourist destinations in Bandung. Here you can camp while looking at the herd of deer and stunning scenery. Ranca Upas is a tourist spot located in Rancabali District, Bandung Regency, West Java. Ranca Upas is also known as campground, which is a favorite place for nature lovers. At Ranca Upas you can camp in the meadow on a hill of about 1700 meters above sea level. The view in the morning really amazes like being abroad. Moreover, the cool air makes the atmosphere more…
---
Last year, the waterfall or in local language called as 'curug', became a very popular tourist destination for tourists. Its presence in remote areas makes tourists more curious and feels challenged to reach it. Local waterfalls are also crowded because at that time Indonesian citizens were hit by boredom due to the Corona virus pandemic which forced them to cancel their vacation plans. West Java is not only famous for its beautiful beaches and mountains. The area, which is divided into 18 districts and nine cities, also has tourism potential…
---